---
WHAT IS THIS
Welcome! This is a photo booth that takes pictures of "screaming faces." Brought to you from Tokyo, we will capture your moment of freedom your best "screaming face" using our latest technology. Come and take a photo of your "screaming face" in Milan as a souvenir for your loved one, a portrait for your future grandchildren, and as a tool to discover a whole new side of yourself.
---
HOW TO PLAY

Stand in place of the booth.

Shout.
That's it.
---
EXHIBITION
Fuorisalone Milano Design Week
DATE: April 14-19 2015
OPEN: 10:00 - 20:00
LOCATION: Padiglione Visconti – via Tortona, 58, Milano
---
CREDIT
Produce

Ryuta Modeki

Planning

Ryuta Modeki / Yohei Iwaki

Art Direction / Design

Yohei Iwaki

System Development

Yasuhiko Nishimura

Website Development

Yuri Matsumura

Special Thanks to

Kenichi Muramatsu / ERICA SAKAI / Sophie Douglas
Produced By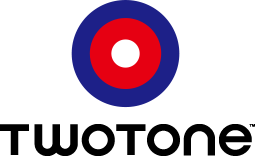 ---
INQUIRY
Please feel free to ask me about "SHOOUTING!!!".
inquiry[at]twotone.jp